on Mon May 06, 2013 1:52 pm
Clannad (japanski: クラナド, Kuranado) je vizualna novela izdana za PC 8. svibnja 2004., poslije su izašle verzije i za PlayStation 2, PlayStation Portable, Xbox 360 i PlayStation 3.
Clannad je izašao i kao manga (2005.), anime (2007.) i animirani film (2007.). Nastavak animea, Clannad After Story, izašao je 2009. godine.
Genre: Drama, Fantasy, Romance
Clannad's story revolves around Tomoya Okazaki, a third year high school student who dislikes his life. Tomoya's mother (Atsuko) died when Tomoya was young, leaving his father (Naoyuki) to raise him. After the accident, Tomoya's father turned to alcohol and gambling, and had frequent fights with his son. One day, Naoyuki, while arguing with his son, slammed Tomoya against the window, dislocating Tomoya's shoulder. Ever since then, his father has treated Tomoya nicely, but distantly, as if Tomoya and he were strangers rather than a family. This hurts Tomoya more than his previous relationship with his father, and the awkwardness of returning home leads Tomoya constantly to stay out all night. Additionally, the injury disables Tomoya from participating in his basketball club, and pushes him to distance himself from his school and other activities. Thus his delinquent life begins. Tomoya's good friend Youhei Sunohara, who got thrown out of the soccer club for a dispute, is also a delinquent and often hangs out in his dorm room with Tomoya doing nothing much.
Igre nisam igrao, ali anime je veoma zanimljiv.
Humora ima na sve strane i anime je totalno random

Negdje do polovice animea ovaj romance dio jedva se i osjeti.
on Mon May 06, 2013 3:23 pm
Ah, Clannad. Čekaj da pogledaš After Story pa mi reci kako humora ima na sve strane.
--------------------------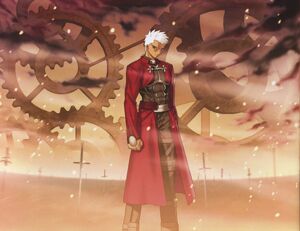 on Mon May 06, 2013 3:28 pm
Hehe, cuo sam da je dosta tuzan drugi dio.
Ovaj prvi je onako :PP
on Fri May 10, 2013 3:07 pm
Nebih to gledao, iako vjerujem da je bolji od ovih sranja što ja gledam.
--------------------------
on Sat May 11, 2013 12:53 pm
[You must be registered and logged in to see this link.]
skoci na 1:30 pa vidi

Meni je bio dobar clannad mada druga sezona jes fakat malo ubijajuća XD
--------------------------
on Sat May 11, 2013 1:57 pm
Zašto muški lik izgledao kao žensko?

--------------------------
on Sat May 11, 2013 9:24 pm
cek... ti gledas anime... right? XD

50% muskih mladjih likova izgledaju ko devojke - samo imaju malo drugaciju kosu XD

Osim u slucaju Katsuhiro Otomo-a, tu svi izgledaju ko muskarci lol
--------------------------
on Sat May 11, 2013 10:22 pm
oh well briem da je nekada prozvan najboljim animejom.da bolji od op, bleacha, dba, dbza, fma, code geassa, death notea, neki robota :OOOO. gonna watch it.

--------------------------
''When you are miserable, you need something that is even more miserable than you to feel good about yourself.''
on Sat May 11, 2013 10:42 pm
Da, mislim da je neko vrijeme bio broj 1 na MAL listi.
--------------------------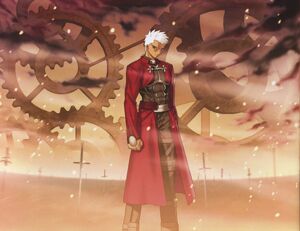 Permissions in this forum:
Ne možete
odgovoriti na teme ili komentare u ovom forumu